Go to my new forum! This is where your old articles end up, in a sort of forum post graveyard!
Tell a friend about this website

For all questions, the image above says that I'm a proud Bravenet member. I recommend joining Bravenet personally, as well as HTML gear as their free site add ons are awesome and used on this site!
Community Sector
Welcome to the Community Sector! Here you can chat to friends in the chat room, post in the forums, sign my guestbook, vote different things and even take part in many great quizzes! This sector is your oyster! Please note that this is metaphoric.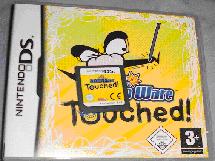 Site Search
Search the entire site! Or for more professional searching, head to the search page to use a real type of search engine powered by Bravenet!
Vote for your favourite DS game! be quick though, this poll is going to close soon!
Nintendo DS Site Ring


Ring Owner: Barry Beasley Site: DS Ultimate( the best Nintendo DS site)